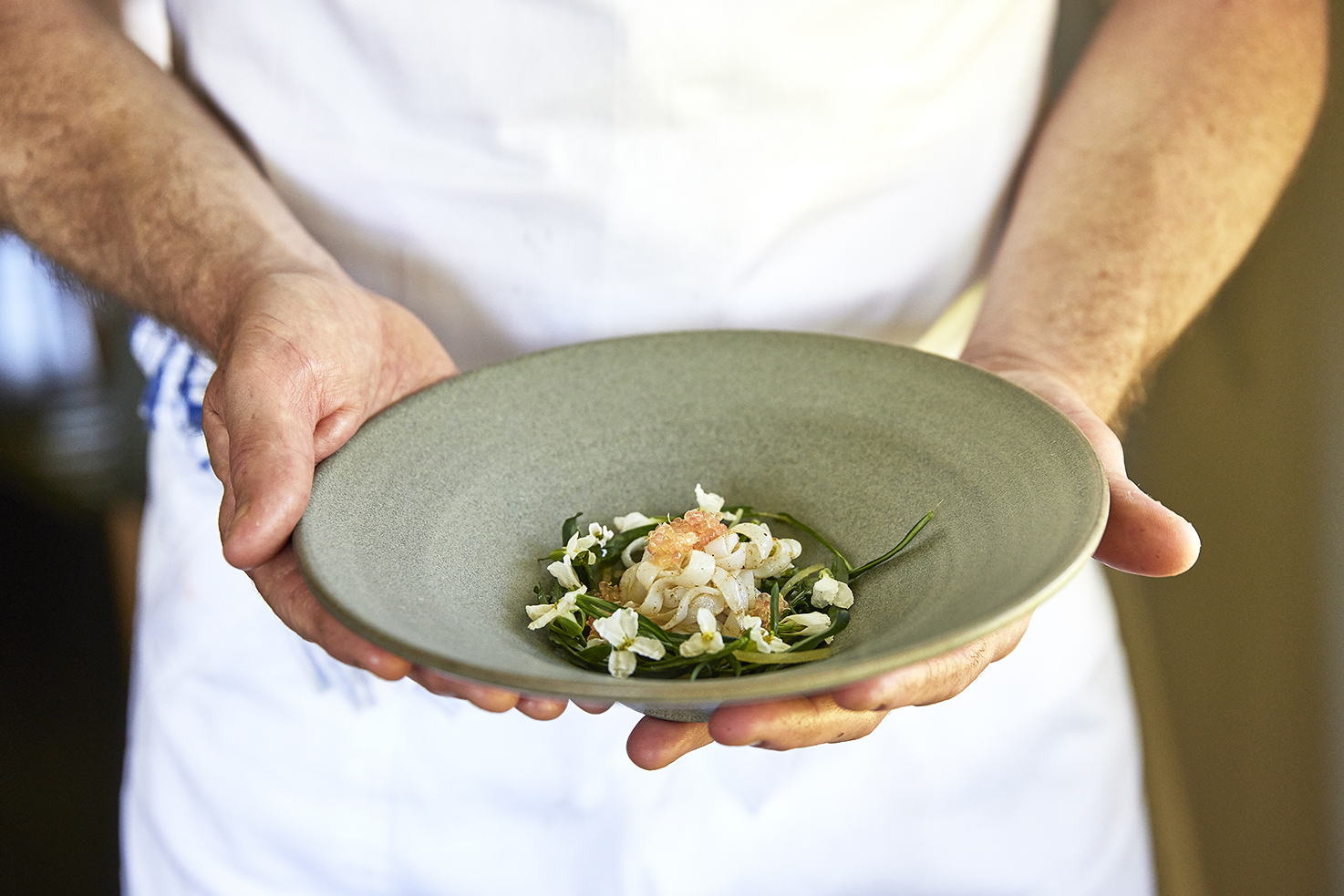 Experience the region in a whole new way. 
You can't get more local than being able to look out of the window from your dining table and see where your food has been harvested from. With ever changing, beautiful seasonal menus, these restaurants are well worth your visit (bookings recommended). Why not make your Great Southern Touring Route trip a foodies heaven.
Taste each region through veggies and fruits grown in the region's soil, right on the restaurants' back doorstep. The chefs have a close relationship with what they prepare, having carefully curated and nurtured what is planted and harvested to suit the season and their uniquely curated menus.
Welcome to our top 4 restaurants using fresh produce from their own abundant kitchen gardens.
1. Brae, Birregurra - Great Ocean Road
A world class, award winning restaurant and organic farm by Chef Dan Hunter, Brae is an experience in itself. You will find this intimate restaurant in the small town of Birregurra, set above the Otway Ranges rainforest in the Great Ocean Road region. The produce here is a direct offering from the very fertile soil of Brae's backyard and surrounds with a heavy dedication to ethical and sustainable practices.
At Brae you will find unique, contemporary Australian dishes, with an ever changing seasonal menu. These dishes are carefully curated and presented by Chef Dan Hunter, with flavour to exceed all expectations. You will want to stop and admire every dish.
Brae won an award in 'World's 50 Best Restaurants 2021' and 'Good Food Guide 2020's Restaurant of the Year' and was highly awarded '3 Hats' in Australian Good Food Guide 2023.
Needless to say, for this incredible experience, you'll need to book in advance.
2. Merrijig Kitchen, Port Fairy - Great Ocean Road
Port Fairy is a stunning fishing village right on the Moyne River, full of charm and history. In the heart of Port Fairy you will find Merrijig Inn, Victoria's oldest inn, and as a part of Merrijig Inn, and open to everyone, is Port Fairy's famous Merrijig Kitchen & Garden Bar.
This quirky restaurant has a cozy vibe both indoors and out where you will feel welcomed like you're visiting an old friend. With local produce from their own kitchen garden and neighbouring farmers, the menu is written daily, providing a choice of beautiful home-style meals and share plates.
They pair their amazing menu with an equally amazing wine and cocktail list too. They treat their wine like they do their food, focusing on producers using sustainable practices, creating wines that are a reflection of the place they are produced.
Merrijig Kitchen is a must when in Port Fairy, so make sure you book ahead and spend some time at this special place.
3. Royal Mail Hotel, Dunkeld - Grampians
As part of the Royal Mail Hotel is its highly award winning fine dining Dunkeld restaurant, Wickens, run by Executive Chef Robin Wickens where you can expect a degustation journey at your table, flooded by floor to ceiling views of Mt Sturgeon and Mt Abrupt. This is an all encompassing experience of the produce and landscape of the Grampians region. This is Grampians fine dining at its best.
Close by is also their more relaxed à la carte restaurant, Parker St Project, where you can stop for a leisurely meal, a snack or a wine at their adjoining wine bar. A welcoming place to pop in on a sunny afternoon, or rug up by the fire indoors.
The Royal Mail Hotel is accompanied by Australia's largest working kitchen garden run by their own chefs and gardeners providing organic produce for both restaurants. The thriving garden is completely organic and influenced by the unique micro-seasons of the surrounding Grampians region.
Get acquainted with the food on your plate by joining one of their Kitchen Garden Tours, run by Royal Mail Hotel's own passionate chefs and gardeners. This experience is run during mornings on different days of the week, so best to check and book. 
4. Lake House Restaurant, Daylesford - Daylesford & Macedon Ranges
Without a doubt one of the best restaurants in Daylesford, right next to the famous Hepburn Springs, Lake House Restaurant is a unique and unmissable fine dining experience. With local produce sourced from the surrounding region as well as their own kitchen garden, the menu is carefully curated twice each season.
Just down the road from the restaurant is their own Dairy Flat Farm kitchen garden. This is more than your average kitchen garden though, including 5 acres of vegetable gardens and a large fruit tree orchid, their own olive grove, vineyard and bake house. Need we say more?
The Lake House dining room is a stunning experience surrounded by nature and natural light to really feel immersed in the region. A bucket list experience, or perfect for that romantic occasion.
Pick your favourite restaurant and book in early, or make your Great Southern Touring Route trip a luxurious foodies venture and experience each region on your journey through your tastebuds.