BALLARAT GOLDFIELDS
Gold rush heritage, wildlife adventures and gourmet goodness, the Goldfields region dazzles in different ways every day.
Born in the 1850s gold rush and shaped by generations since, Ballarat is a bubbling hub of commerce, art, culture and leafy gardens. Turn history's page and discover a golden past and glittering present perfectly merged.
Sovereign Hill, Ballarat's much-awarded recreated gold rush town and outdoor museum, tops the list for most visitors. Spend a day (or two) exploring its tunnels, shops, streetscapes and swag of experiences – panning for gold, dipping candles the old-fashioned way, riding a stage coach through the busy street, or going underground on a fully guided Secret Chamber tram ride.
In town, wander history-rich thoroughfares and hidden laneways. You'll find galleries, eateries and architecture harking back to a bygone era.
Wander in The Ballarat Wildlife Park where more than 100 kangaroos roam free, and dozens of other animal exhibits will have you reaching for your camera.
For a journey back into an opulent past, book a Royal Suite at Craig's Royal Hotel and stay overnight surrounded by beautifully restored 1850s décor. Or try The Provincial Hotel a bespoke boutique hotel with its signature restaurant Lola using only the best of regional food and wine. Hotel Vera is located in a 19th-century mansion in the heart of Ballarat and merges moderninity and sustainability.
In outlying villages, seek local haunts – eateries reflecting the land and the artisans who make the most of it. Find a treasure trove of boutique wineries in the Pyrenees and Ballarat wine regions, and a myriad of eating places, both in town and further afield, from gastro pubs and fine restaurants to cafés and pizzerias.
Drive west to the Grampians or east through Daylesford to Melbourne.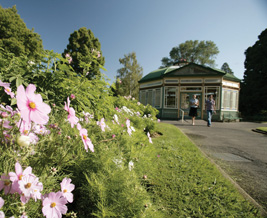 Ballarat Botanical Gardens
Book a guided tour and truly experience the wonder and glory of Ballarat's Botanical Gardens, famous for begonias and much more.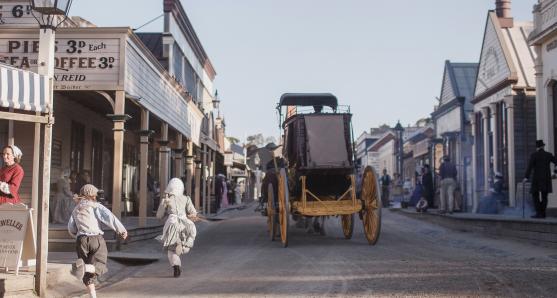 Sovereign Hill
It's like nothing you've seen before, award winning Sovereign Hill's is an action packed re-created 1850's experience full of characters of the gold rush.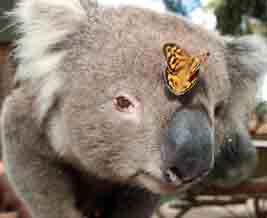 Ballarat Wildlife Park
Meet Lava Claw, Victoria's only Komodo dragon, the world's largest lizard species. Or book ahead for native animal encounters with koalas, kangaroos, dingoes, snakes, wombats and more.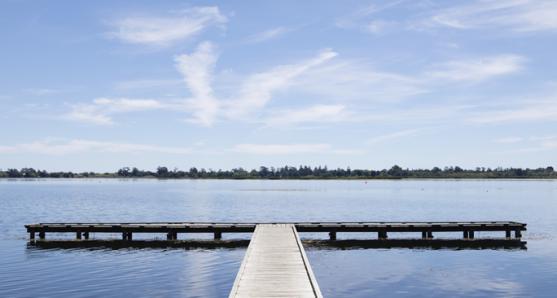 Lake Wendouree
Head for Ballarat's Lake Wendouree, an in-town oasis complete with running and bike trails, playgrounds, picnic spots and a keen community of canoeists, rowers and sail-boaters.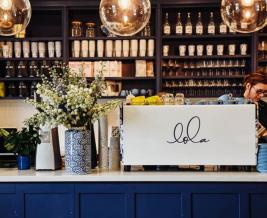 Paddock to plate
Lola, signature restaurant at The Provincial Hotel, is named after dancer, actor, courtesan Lola Montez one of Ballarat's most memorable goldfields characters.

Lola offers a seasonally driven menu with a European influence, sourcing outstanding local produce from Ballarat's most passionate producers.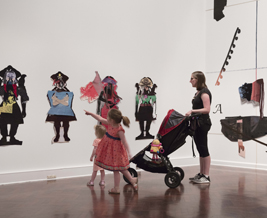 Art Gallery of Ballarat
Ogle the work of old masters and new artists hanging at Australia's oldest and largest gallery, the Art Gallery of Ballarat.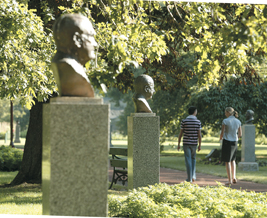 Prime Minister's Avenue
Come face-to-face with Australia's previous Prime Ministers, three dozen of them cast in bronze and lining The Prime Ministers Avenue amongst the stunning Horse Chestnut trees in the Ballarat Botanical Gardens.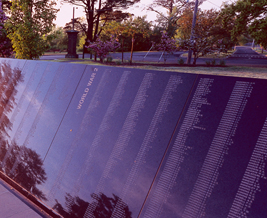 Australian Ex-Prisoners Of War Memorial
Located in the magnificent Ballarat Botanical Gardens, the Memorial is a place of quiet reflection and a place to remember loved ones and to mourn those 8,600 prisoners of war that died in captivity and remain buried on foreign shores.