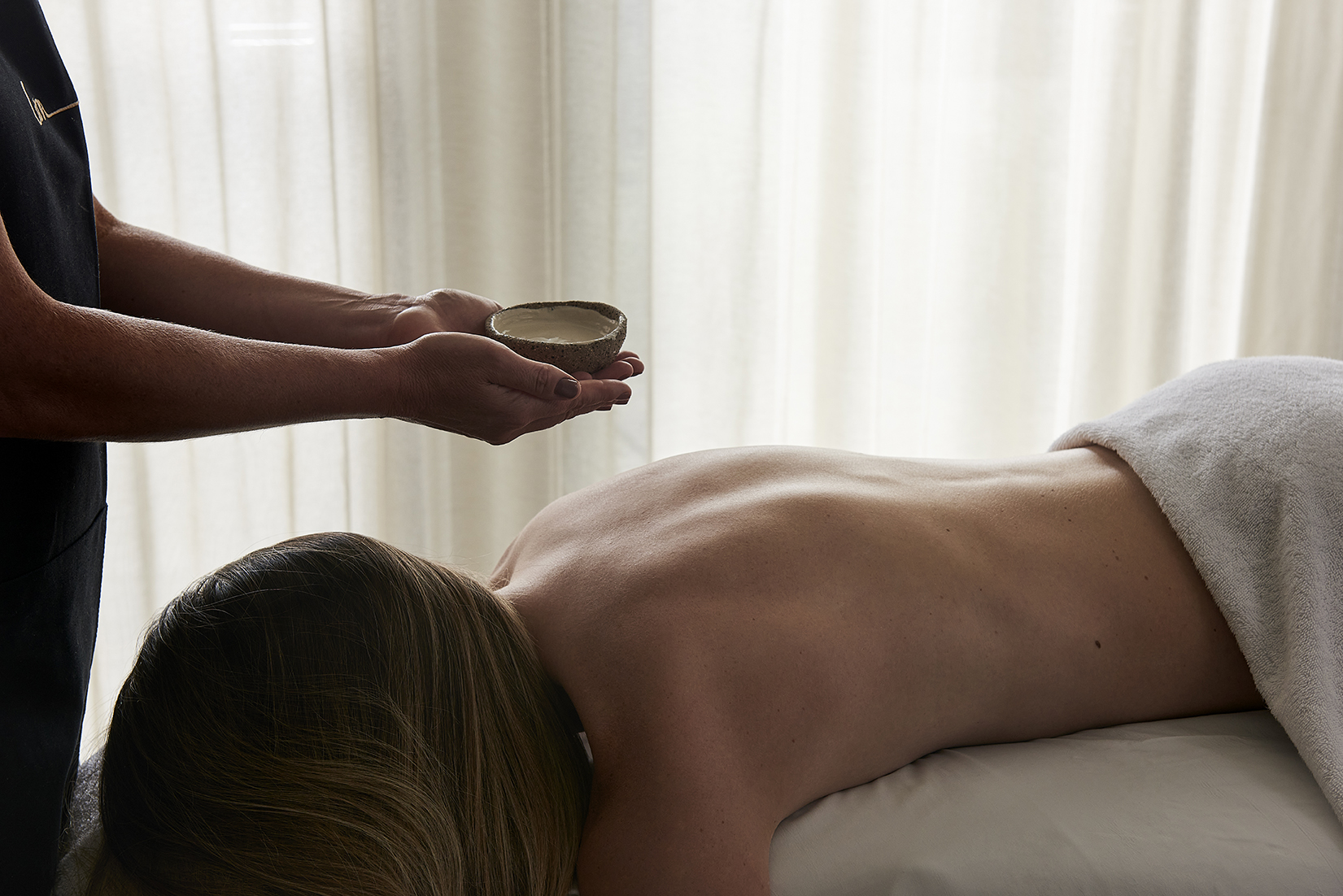 A road trip is the perfect time to slow down, to take it all in, a time for new experiences, new landscapes…and a new you. What better way to do this than to take some time for yourself at one of these beautiful spas and retreats.
Spas and wellness retreats on the Great Southern Touring Route range from whole day spas, nurturing massages, facials using local botanical products, natural hot springs and restorative experiences.
Road trips are all about the journey, not the destination right? So make it a memorable one.
1. Lon Spa - Bellarine Peninsula
Lon Spa is an exclusive, boutique spa you will find on your first leg of your Great Southern Touring Route trip. The best day spa on the Bellarine Peninsula.
This beautiful space offers mineral pool bathing, a steam room and uninterrupted stunning ocean and landscape views. With wellness offerings named Detox & Revival, Reflect & Immerse and Just Breathe, you get a sense of how you will feel once you leave. They even offer grazing platters with seasonal local produce to enjoy as you relax.
2. Lux Spa & Wellness, Great Ocean Road Resort - Great Ocean Road
This sanctuary is right on the doorstep of the serene Anglesea River, where you will instantly feel your shoulders drop as you walk inside.
Anglesea is a place known for adventure, where you can kayak and stand up paddleboard on the river, or mountain bike and hike some of the many trails. After your adventures for the day, you will thank yourself if Lux Spa & Wellness is your next stop…and we mean you stop. This place will slow you right down with their offers of holistic restorative journeys, wellness therapies, detoxing, massage, facials and retreats. There are plenty of local beauty products on offer also to take home.
3. Indie Spa at Sunnymead Hotel - Great Ocean Road
After something a little different? This one is not your ordinary day spa experience. At Indie Spa, your day spa in Aireys Inlet, they encourage relaxation while having a little fun.
Offering the traditional favourites like facials, body and massage treatments, they also offer a little more. Relax in their steam room or vichy shower where you can apply body scrubs and muds to yourself, or lounge in their stone bathtubs where you can even enjoy a cocktail…or two. Indie Spa also caters for couples and groups if you're travelling with that someone special or even a group of friends, with fun packages like Spa Like No One's Watching.
4. Honu Honi Surf Camp - Great Ocean Road
Now this one may not be what you first think when you think retreat, but surfing is all about saltwater wellness. Immersing yourself in the unique landscape, getting salty and wet is the best therapy, just ask any surfer.
Honu Honi specialise in teaching adults how to surf in small groups, private lessons or longer surf camps. They will take you to stunning, out of the way locations and national parks to not only equip you with the skills you need, but to share a surfers mindset. Worried about the weather? Once you slip into your wetsuit Honu Honi will provide, you'll forget all about it. This truly is immersive nature therapy at its best. If you decide to experience a camp, you will also be provided with nourishing meals, glamping accommodation and yoga sessions to further soothe your soul. What better place to learn to surf than on the Surf Coast of the Great Ocean Road.
5. Deep Blue Hot Springs - Great Ocean Road
We think that a natural geothermal springs sanctuary on the Great Ocean Road is a must stop. Experience open-air rock pools, sensory caves and cleansing waterfalls as you dip from pool to pool. Naturally warm and rich, you will feel invigorated with every experience.
Also offering an infrared sauna, day spa and salt room, you can easily spend the day here and leave feeling completely re-energised.
6. The Spa at Lake House - Daylesford
This is the place for mineral soaks, massages and thermal body rituals, soaking in the healing waters of the volcanic plains in Daylesford.
As the name suggests, this spa is situated on the breathtaking Lake Daylesford, and the place itself feels as healing as the treatments. If you're midway through your Great Southern Touring Route trip, it's time to slow and revive. With treatments like Rosemary, Pine & Passionflower Polish and Grounding Thermal Salt & Clay Ritual, using their own locally sourced, small batch, luxury bath and body products, you will leave feeling fresher than when you arrived.
7. Peppers Mineral Springs Spa - Hepburn Springs - Daylesford
In the heart of Victoria's spa country is Peppers Mineral Spa.
Begin with herbal tea in your provided robe and slippers in their relaxation room where you will likely take a deep breath out and settle in to stillness. Your options from here include a whole range of rejuvenating experiences such as a soak in their mineral bath, as well as a beautiful lavender infused basalt stone sauna. All while soaking up the native bushland scenery and landscaped gardens in the famous Hepburn Springs region.
Your Great Southern Touring Route road trip can be made all that more special when you slow down and take the time to rejuvenate your body and mind at one of the many spas, natural hot springs and retreats that this route has to offer.