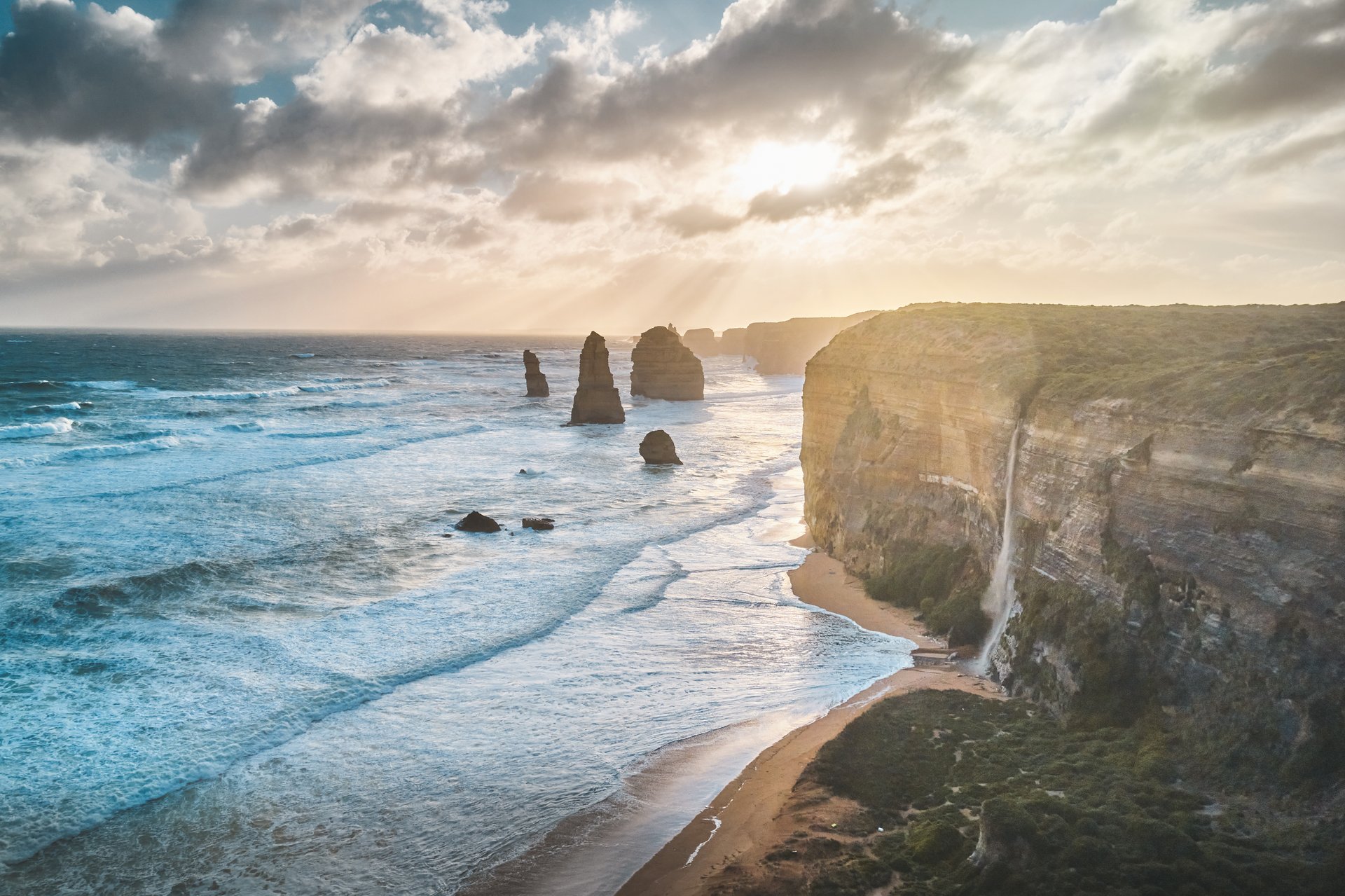 Great Southern Touring Route has been a road trip that has been explored for over 30 years.
A local resident of the Great Ocean Road learnt from international travellers he was meeting all those years ago that yes visitors were arriving in their masses to see the world famous 12 Apostles, but they were keen to explore further into the region.
He understood that they were already stopping by in Geelong, Victoria's second largest city and sipping the great red wines of the Bellarine Peninsula.
With further research the resident learned after experiencing all the Great Ocean Road had to offer such as coastal views to die for, beautiful seascapes, beaches and excellent locally caught fresh seafood that then they were moving north into the Grampians National Park.
The Grampians offered visitors a change of scenery into a vast and enormous landscape of mountains with vast lookouts, waterfalls and walks amongst the wildflowers and local wildlife. Plenty of Indigenous history in this area and every visitor was enjoying learning more about the past in this unique location.
Visitors were then taking the western highway back towards Melbourne through the wine growing Pyrenees and enjoying learning about the gold history of Ballarat city. All while visiting some great restaurants and attractions.
Hence a name was settled on and the Great Southern Touring Route was born, so the visitor developed the road trip and the local folk in this special part of Australia have attempted to provide visitors with the information and tools to help them explore and learn about this amazing part of Australia.
Enjoy!