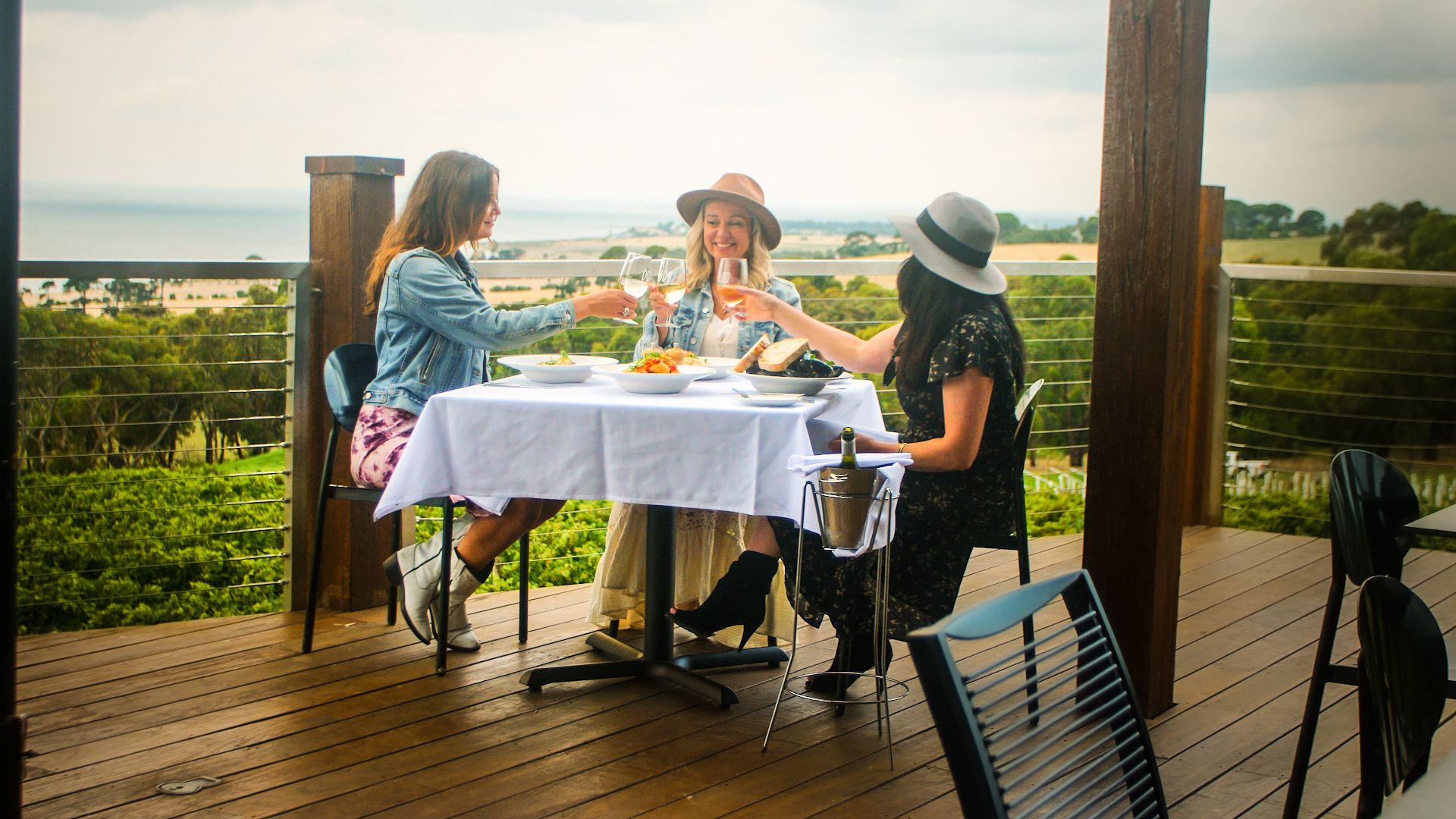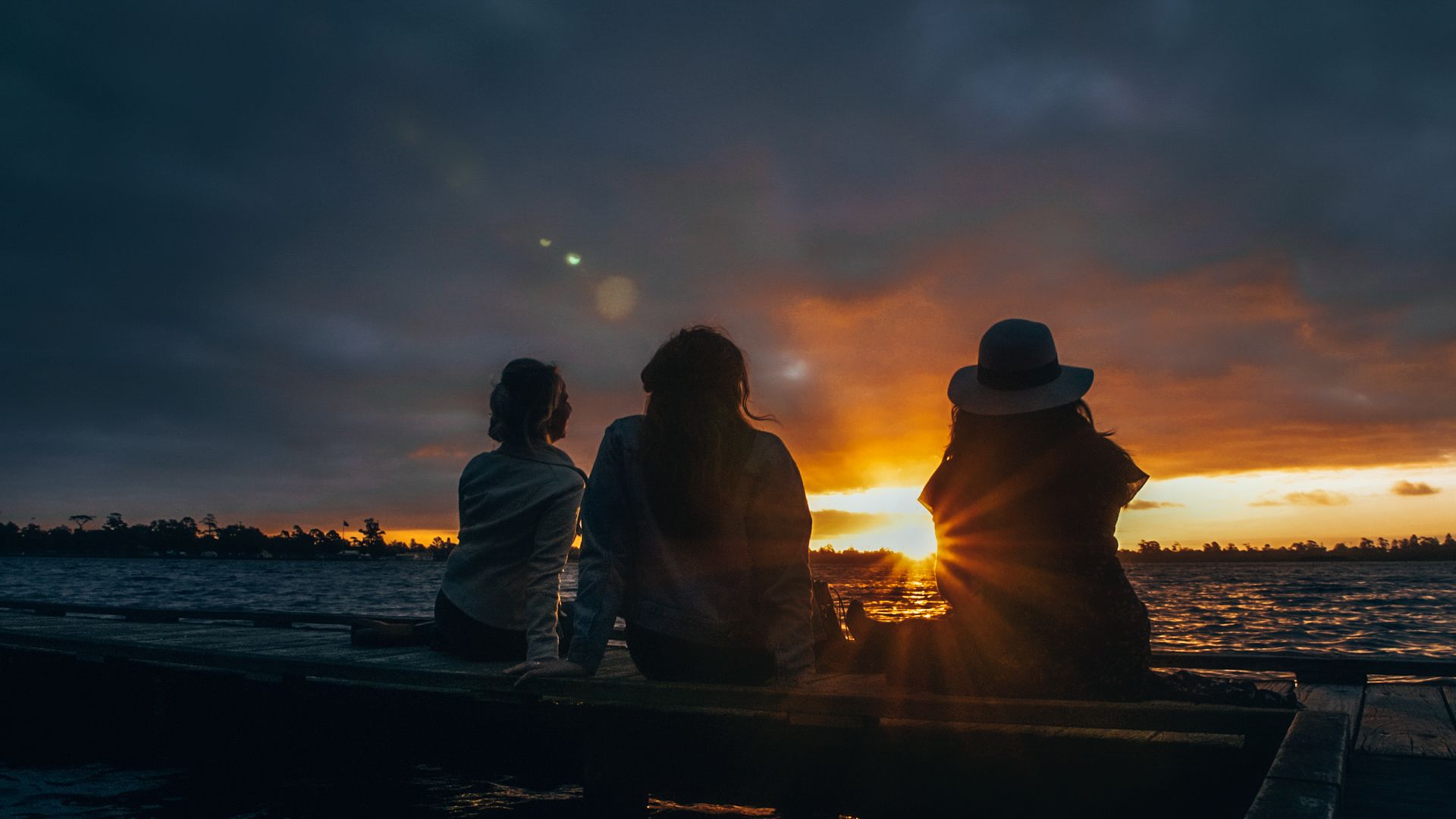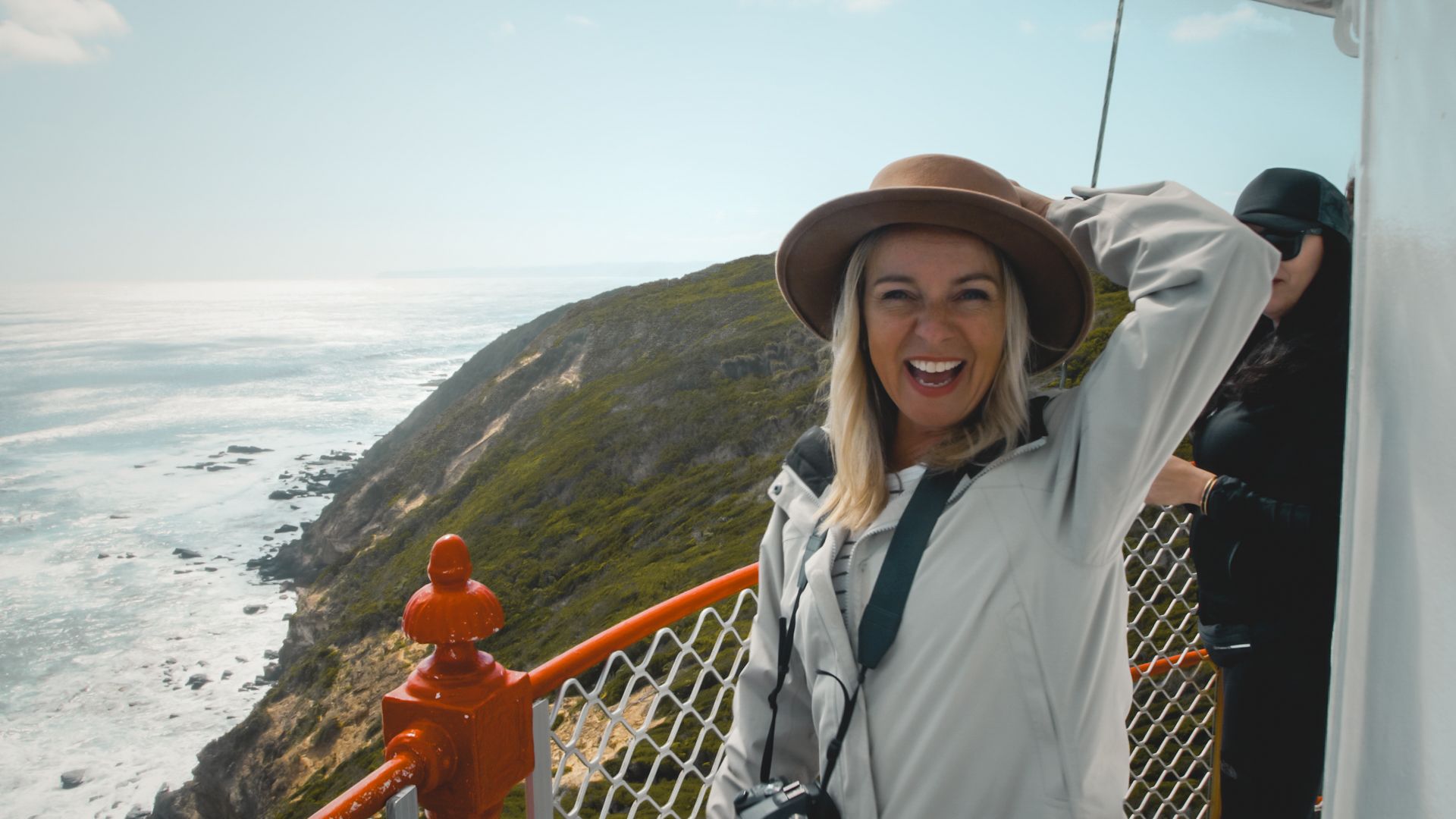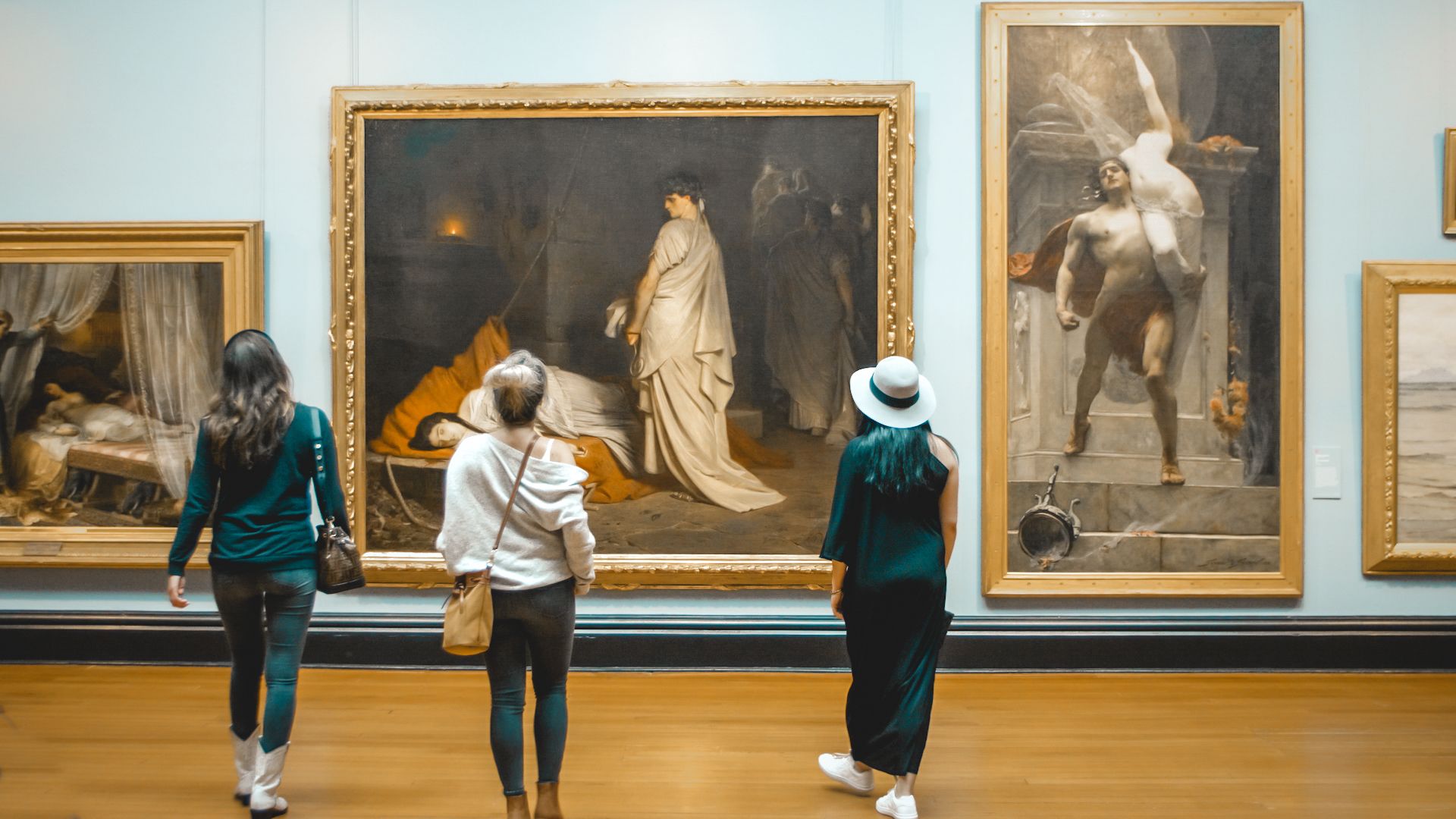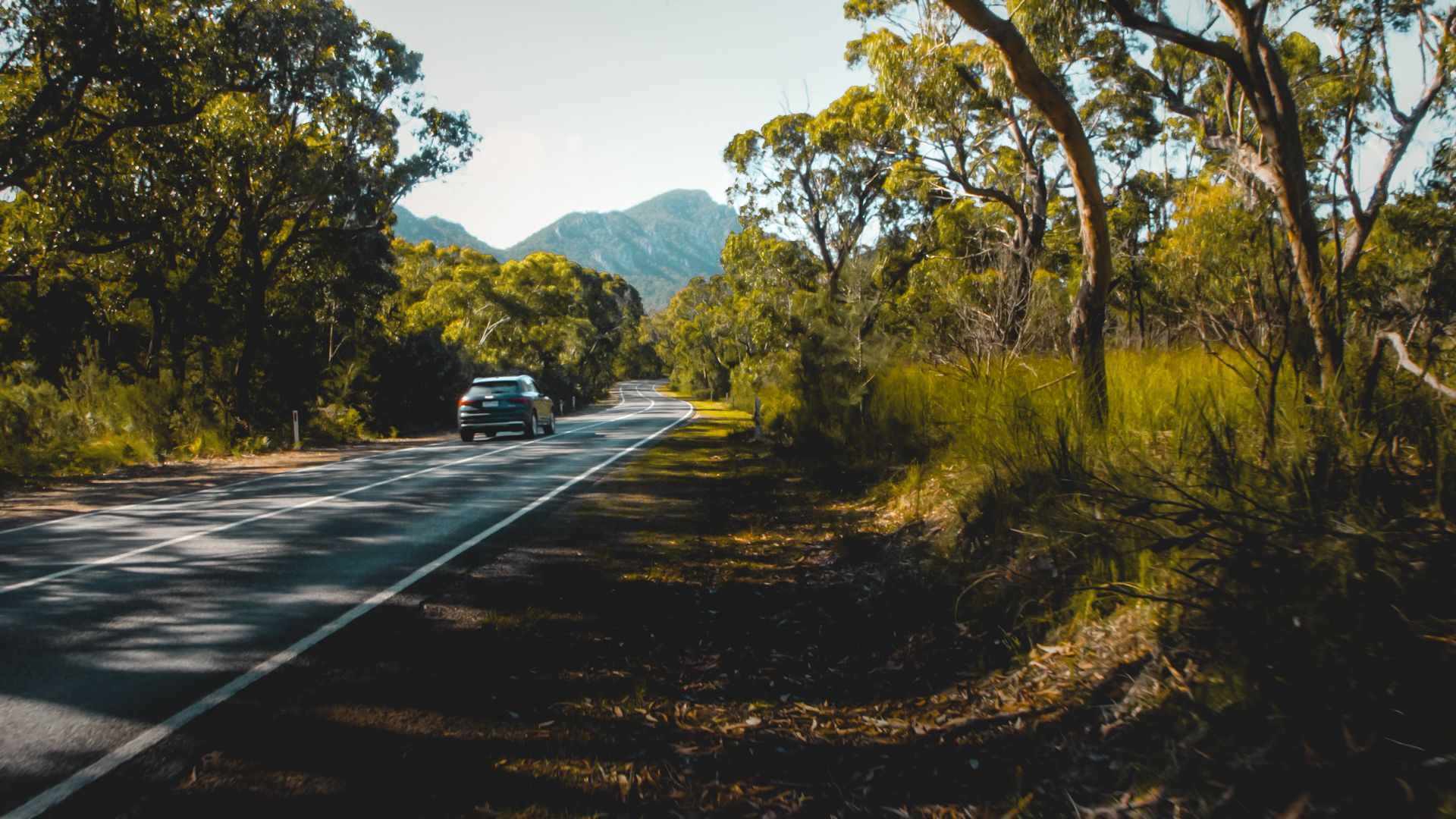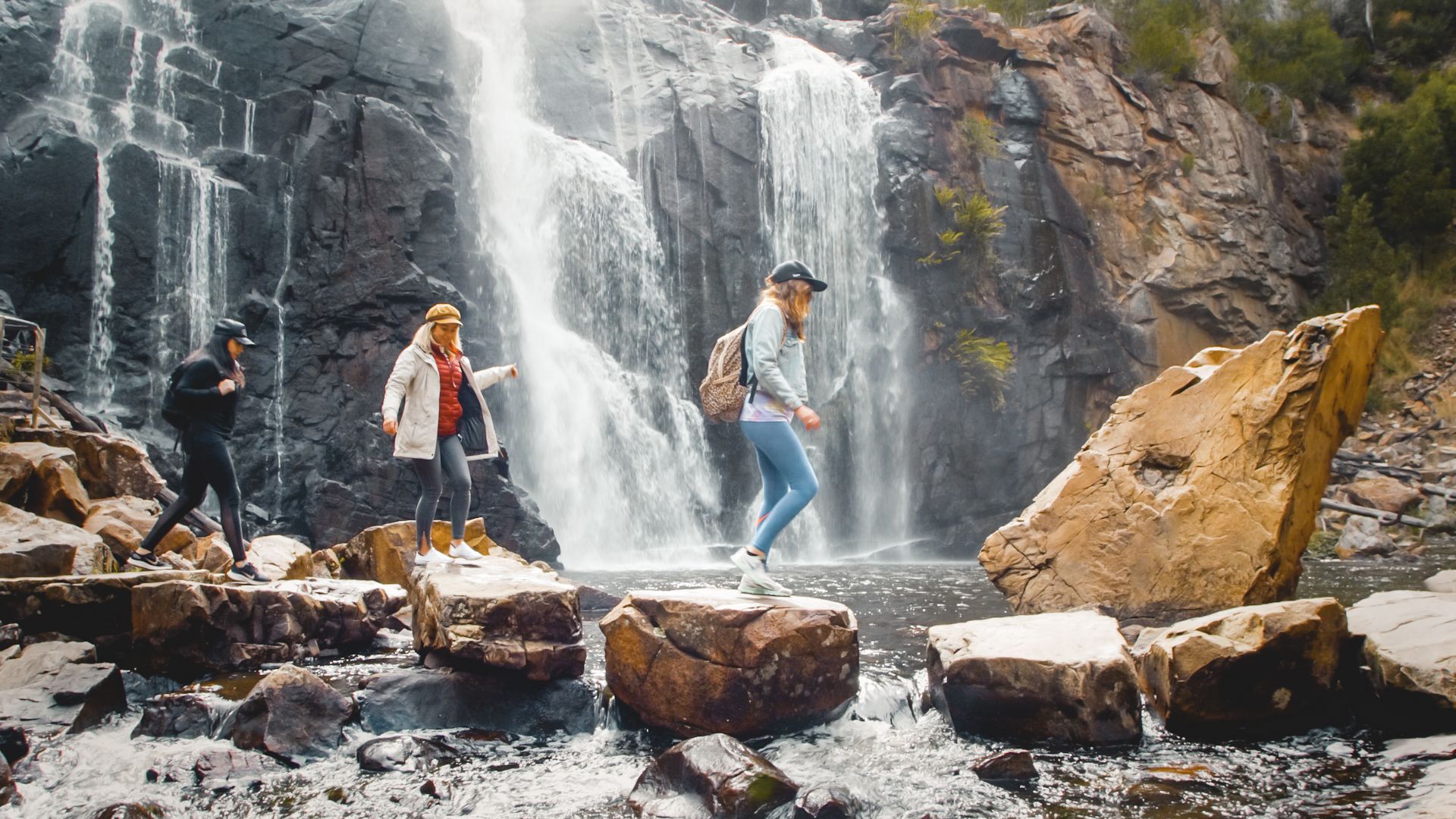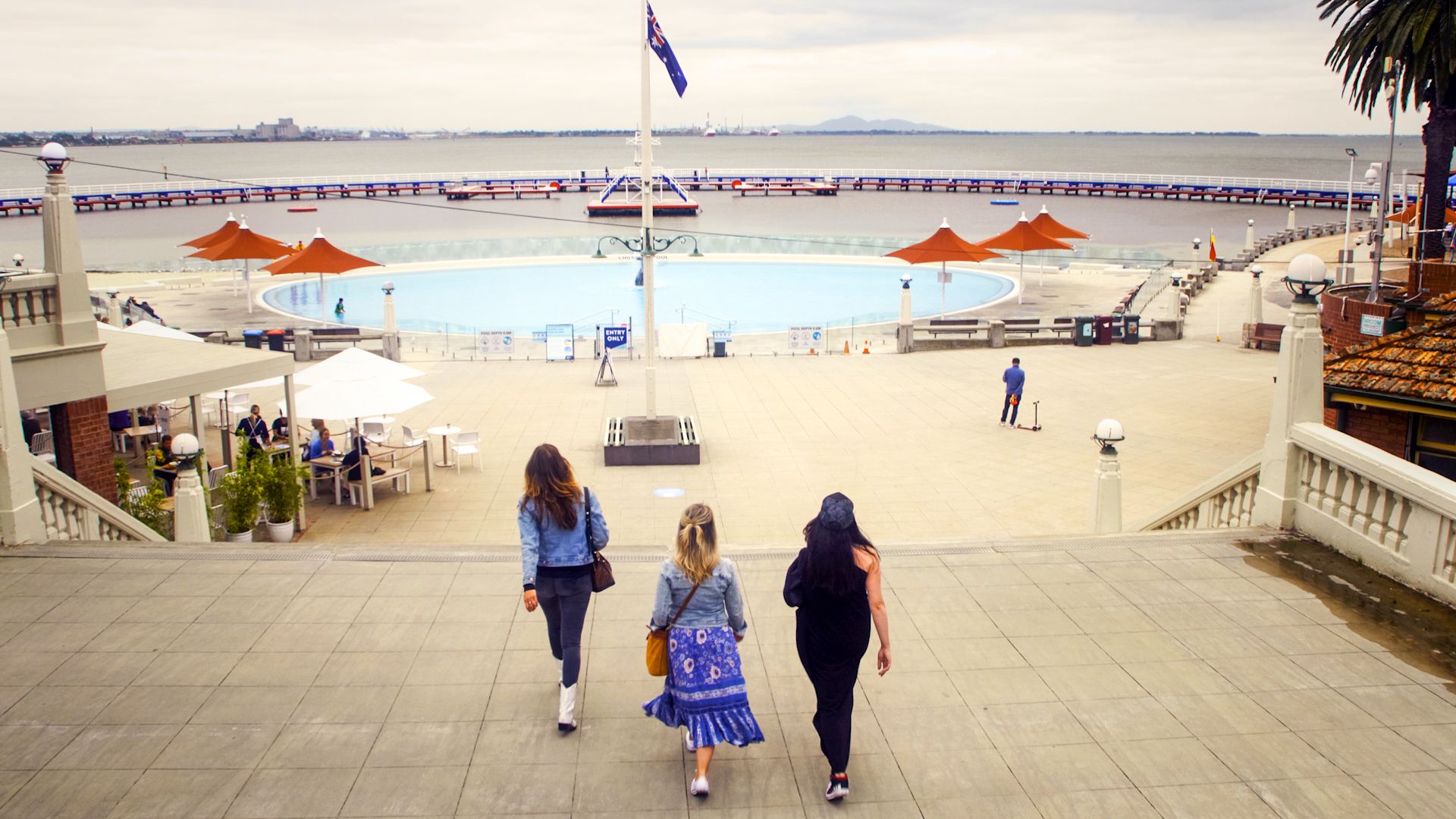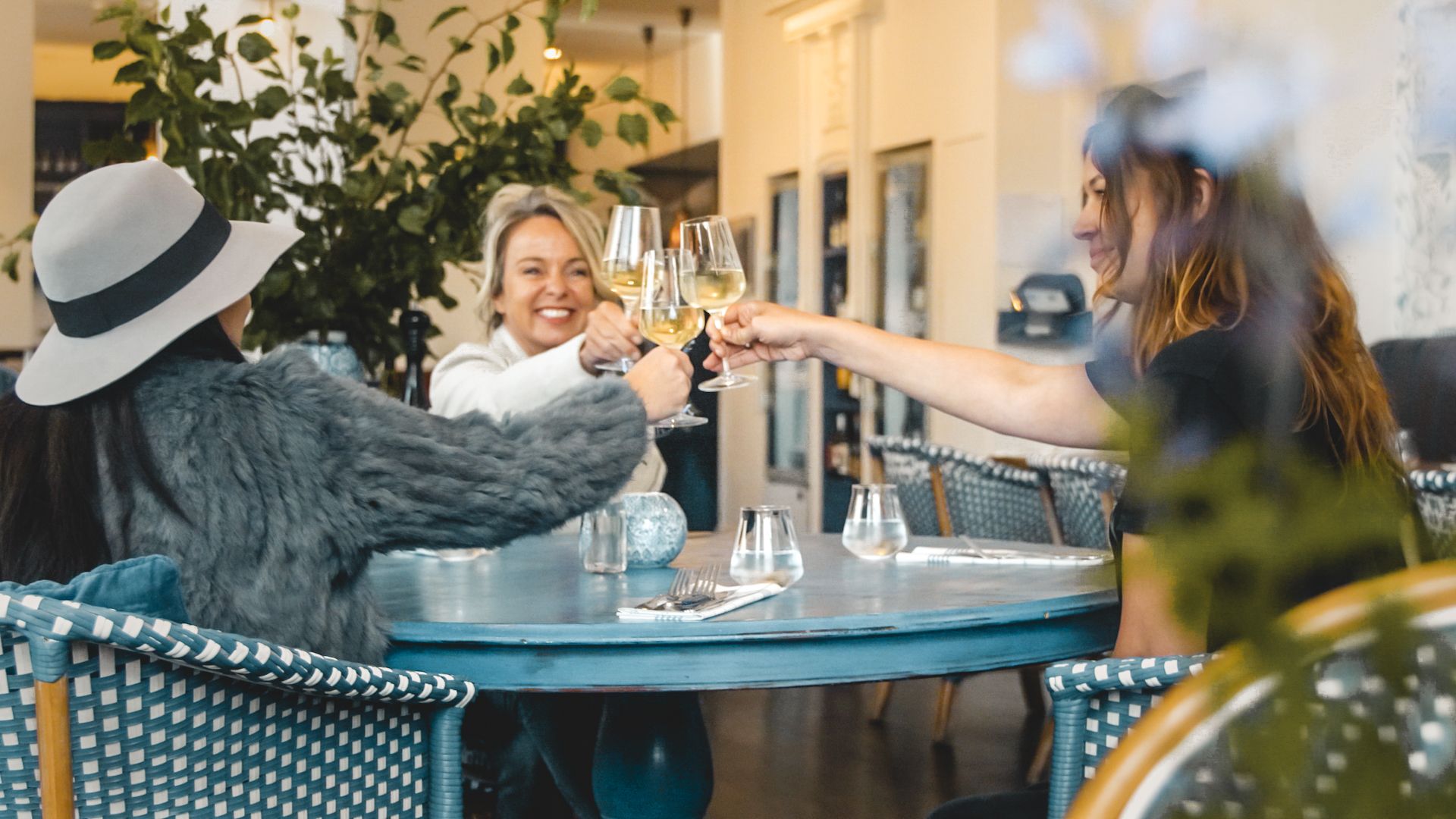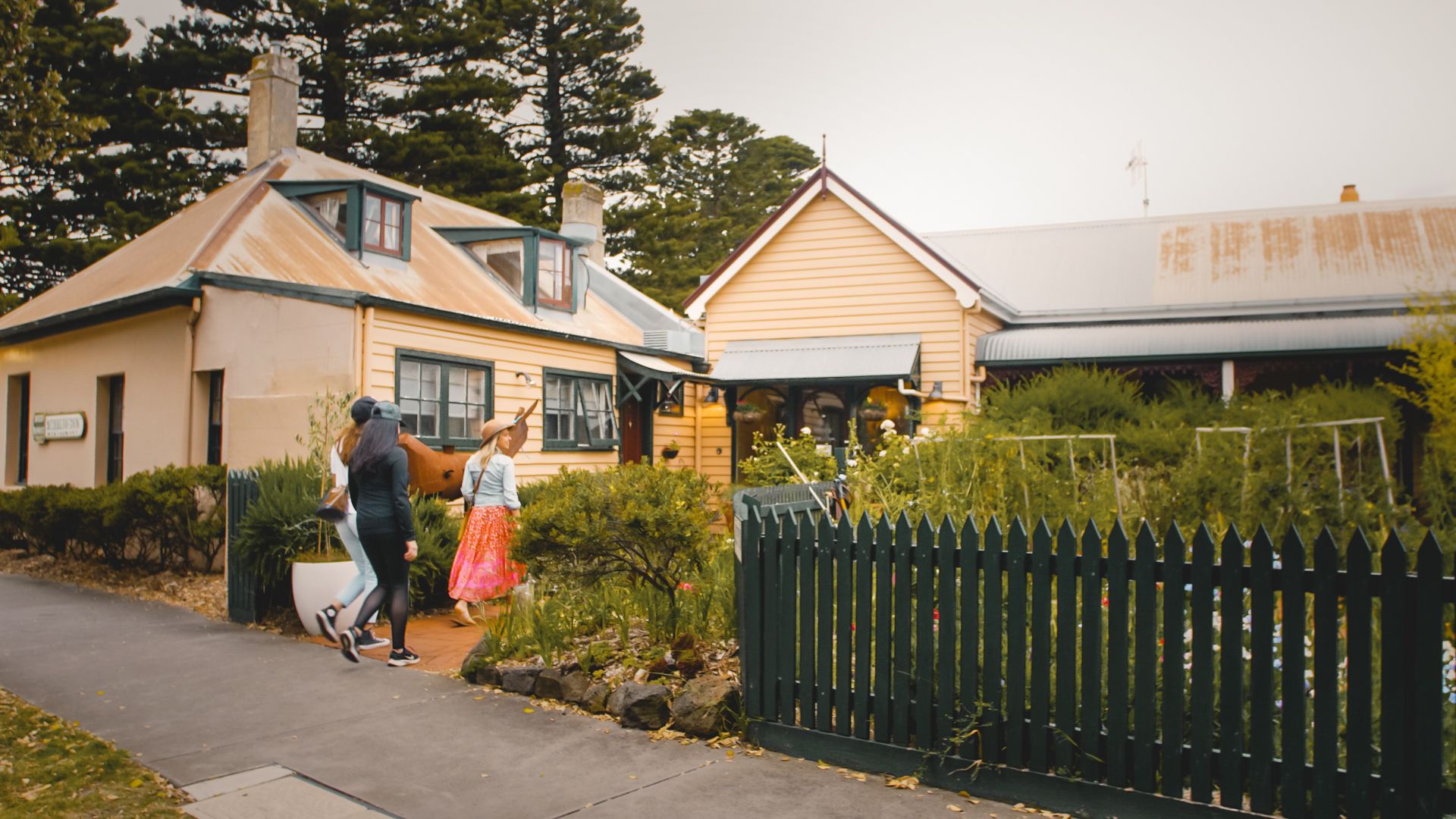 What makes it so great?
The Great Southern Touring Route is often called 'Australia's best road trip.' So we decided to hit the road and discover just what makes it so great. Somewhere between the rugged splendour of the southern coastline, wonderful wildlife, fascinating local history and unforgettable food and wine, we realised it was a tough job, but someone had to do it.
5 Fast Facts
Time: 7 days
Distance: 876km
Transport: Car
Nearest major city: Melbourne
Price: $$
5 Greatest Lookouts
The Balconies, Grampians National Park
Mount Defiance Lookout, The Great Ocean Road
Cape Otway Lighthouse Tower
12 Apostles Viewing Platform
MacKenzie Falls, lower viewing platform
5 Greatest Beaches
Bells Beach, Torquay
Point Roadknight, Angelsea
Lorne Beach
Gibson Beach, Port Campbell National Park
Loch Ard Gorge, Port Campbell National Park
5 Greatest Animal Encounters
Swimming with seals and seeing dolphins on Sea all Dolphin Swims
Wild kangaroos in Halls Gap – there are more roos than people!
Meeting emus at Narana Aboriginal Cultural Centre in Geelong
Watching koalas being fed at Ballarat Wildlife Park
Seeing a 5m saltwater crocodile at Ballarat Wildlife Park
5 Greatest of the Great Experiences
Sea all Dolphin Swims, in Queenscliff. Swimming with wild seals is something I'll never forget.
Sunrise at the 12 Apostles – it doesn't get more majestic than that view.
Dinner at Royal Mail Hotel in Dunkeld, a magical food and wine experience that'll leave you wanting more… even if you're full.
Meeting kangaroos in Halls Gap. Just a must for animal lovers!
The view from The Balconies lookout in The Grampians. You'll feel on top of the world (or Victoria at least)!
_____________________________________

Day 1. Melbourne/Queenscliff/Geelong
Distance: 130.6km
Travel Time: 1hr 57mins
AM
On a bright and sunny morning, three girlfriends and a guy with a camera hit the M1 freeway to find out what makes the Great Southern Touring Route… well... so great. Our first stop, Sea All Dolphin Swims, was just under an hour and a half from Melbourne in Queenscliff, and what a great way to wake up it was. First, you're kitted out with all the swimming gear you need: flippers, a snorkel and a heavy duty wetsuit, then… it's anchors away. We were out on the jewel-blue sea for 3.5 hours, swimming with seals and looking for dolphins until we found a playful pod that swam with the bow of the boat for 20 magical minutes. So magical, I forgot to take photos. Thank goodness for the guy with the camera, though it's an experience I'll never forget with or without Instagram likes!
Next we were bound for Jack Rabbit Winery on the Bellarine Peninsula for some lunch and wine tasting  – and wow, we were not prepared for the panoramic ocean views that were perfectly paired with the delicious food and wine. Make sure you ask one of the friendly Jack Rabbit staff for a table on the balcony to enjoy the truly great experience we did.
PM
With full hearts and bellies, it was on to Geelong for a stroll along the sparkling waterfront and a wander along on Little Malop Street. Here we saw street art, hip wine bars and hidden laneways that are reminiscent of Melbourne city. We also popped into The National Wool Museum to learn all about the history of Australian wool, fibre and textiles- it was quite the yarn, I assure you. For dinner we splashed out on the set menu at the two-hatted Igni, meaning 'fire' in Latin, and wow it definitely lit ours. Creative flavour combinations and a well-curated local wine list will leave you hungry for more, although not literally of course.
Tonight we laid our heads in a cosy cabin at the fun and family-friendly BIG-4 Beacon Resort - a little weary but very happy with a great day one!
_____________________________________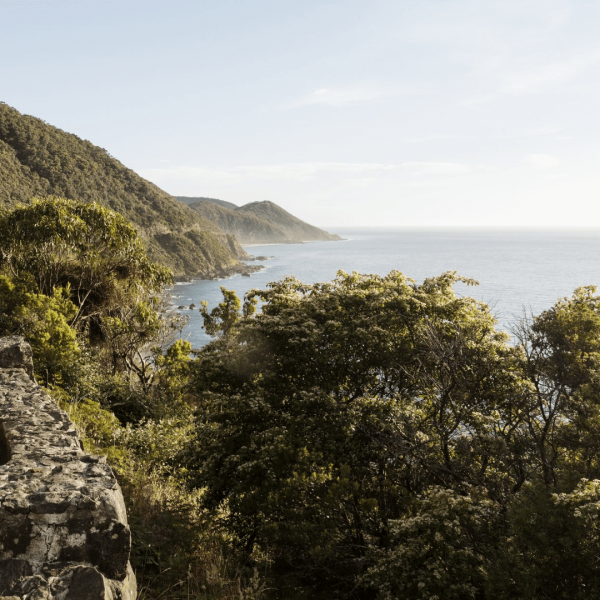 Day 2. Queenscliff/Angelsea/Lorne
Distance: 86km
Travel Time: 1hr 31mins
AM
We started the day with coffee and culture at Narana, which means 'deep listening and understanding.' And we absolutely loved listening and learning from our Indigenous tour guide, Anthony. He told us stories from the dreamtime, introduced us to some eager Emus (friendlier than they look, promise!) and even taught us to throw a boomerang. There's also a gift shop full of colourful Aboriginal arts and crafts for amazing souvenirs.
Feeling a bit peckish we went classic Australian take-away for some fish & chips from Fish By Moonlite and took it down to Point Roadknight beach in Angelsea to watch the surfers and fuel our amazing journey ahead.
PM
This is where the drive is as awe-inspiring as any destination. Beginning at the home of surfing, Torquay, The Great Ocean Road is a winding, visual feast of rock, beach and crashing ocean that I couldn't tear my eyes away from… lucky I wasn't driving, we don't want that kind of crashing. Also, there are lookouts along the way to Lorne that passengers and driver can stop to take in: including Teddy's Lookout, Mount Defiance Lookout, and Marriner's Lookout.
Then it was time for a pre-dinner drink on the balcony at the 4-star Cumberland Lorne Resort, with sunset views of Lorne beach. Then we headed to the Lorne Pier Seafood Restaurant for a sumptuous, fresh seafood platter that was caught almost right where we sat. This must be what happiness tastes like.
_____________________________________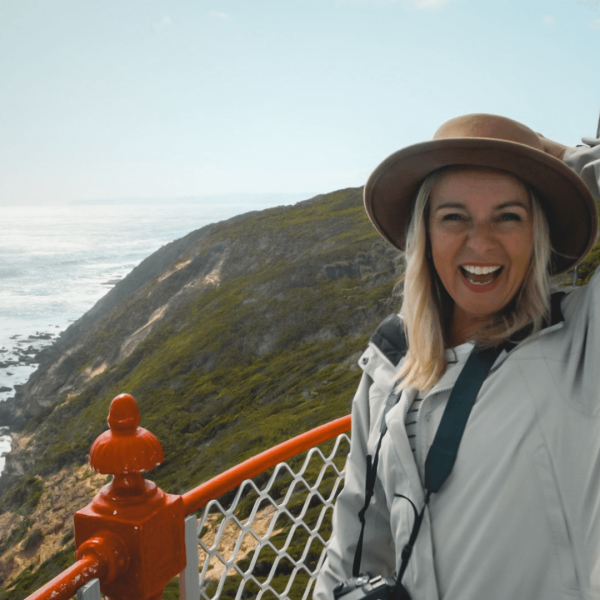 Day 3. Lorne/Cape Otway/Port Campbell
Distance: 157.1km
Travel Time: 2hrs 36mins
AM
Not feeling ready to leave this jewel of the Great Ocean Road towns, we wandered down to Lorne beachfront for a coffee and a superfood smoothie at HAH Lornebeach. Which was just as well, as we needed our energy for where we were going next… Live Wire Park. Not for the faint-hearted, Live Wire Park is the first, completely off-grid, elevated adventure park in Australia. And if you can relax into the zip-lining coaster or high ropes course for a moment, it's not only thrilling, but also breathtakingly beautiful to be high among the Otways treetops.
Although what was even more beautiful, was Erskine Falls in Great Otway National Park. Make sure you walk down the 230 steps to the second lookout to see the 30m waterfall in all her glory. Trust me, even the band TLC would advise you to chase this one.
PM
From 230 steps down to 21 metres up… a lighthouse! And not just any lighthouse, The Cape Otway Lighthouse, which is the oldest surviving lighthouse on mainland Australia. Built in 1848, it's perched on towering sea cliffs where the Bass Strait and the Southern Ocean Collide. Make sure to climb the tower, these stunning views are among the greatest.
Then it was on to our wonderfully spacious accommodation, Anchors in Port Campbell for a much-needed early night in. So much greatness, so little time. We picked up some pizza in town from Real Pizza Pasta Salads and watched the sunset from our balcony. Magic.

_____________________________________

 

Day 4. Port Campbell/Port Fairy

Distance: 89km

Travel Time: 1hr 9mins

 

AM

Full disclosure, dear reader, I am not a morning person. But I'm so grateful to have friends who are, or I wouldn't have seen the sunrise to end all sunrises at the 12 Apostles. Although only 8 out of 12 are still standing on the Southern Ocean coastline, the rugged splendour of these magnificent limestone rock stacks truly put the 'great' in the Great Southern Touring Route.

And they looked just as great when went down the Gibson Steps to see them from the beach! From great sights to great bites, after we walked up an appetite, we headed back to Port Campbell town for a café lunch in the sun at Grassroots Deli Café. A delicious start to the day all 'round.

 

PM

Just over an hour along the coast brought us to the historic fishing town of Port Fairy. After a wander along The Fishermans Wharf on the Moyne River, lined with boats, we headed into the village for a spot of souvenir shopping. There are is range of eclectic boutiques with everything from vintage fashion to artisan local produce to peruse.

Then I was beyond excited to be heading to Victoria's oldest Inn, the Merrijig Inn, in the quaint coastal town of Port Fairy. The Merrijig may be old, but the vibe is thoroughly modern, with some of the most delicious cocktails, interesting wines and freshest local produce around. The menu changes daily and is heavily influenced by whatever's growing in the kitchen garden. And the best part? We were staying there too, so there was no need to move far in my food-coma mode!

 


_____________________________________
Day 5. Port Fairy/Dunkeld/Halls Gap
Distance:  156.6km
Travel Time: 1hr 49mins
AM
Day five and we were feeling fine, ready for our 1hour 45min drive to Halls Gap, although we couldn't resist stopping for a little art appreciation at Hamilton Gallery and wine tasting at Pierrepoint Wines on the way. The perfect aperitif for our next meal…
We were lucky enough to dine at the renowned Royal Mail Hotel. Home to Australia's largest working restaurant kitchen garden, up to 80% of the produce on the dining menus is grown on-site and harvested daily. Oh, and the wine cellar has twice been inducted into Australian Wine List of the Year Award's Hall of Fame. Did I mention the unparalleled views of the Grampians? The greatest of the great food and wine experiences on the Great Southern Touring Route, I'm calling it now!
PM
Then it was on to Halls Gap Lakeside Tourist Park. Here you can stay in a cosy cabin, or glamp under the stars. We took the time to say hello to our friendly neighbours… the hundreds of kangaroos who are permanent residents of this secluded yet centrally located park.
We couldn't relax with our new furry friends long though, as once again we were chasing the sun. One of the best places to see the sunset in the Grampians is Reed Lookout, just walk 1km from the car park to The Balconies, where you'll see the most incredible, panoramic views of Victoria Valley and the surrounding ranges. It was one of those sights where my camera phone could not do justice to what my eyes saw.
Sore eyes sated, stomachs' not, it was back to our cabin for a very Aussie BBQ dinner. Not sure if it was hunger or the Webber, but it was the best damn sausage-in-bread this girl has ever had.

_____________________________________
 
Day 6. Halls Gap/Ballarat     
Distance: 142km
Travel Time: 1hr 42mins
AM
You guessed it, my early bird friends were at it again, and we were up with the Cockatoos and Rosellas to get to Baroka Lookout for sunrise. Unfortunately, when we got there, all we could see was grey cloud. But on a clear day, we have it on good authority, this is the best place to see the sunrise. Guess will just have to come back and try again one day. Maybe.
But there was no going back to bed, we had more waterfalls to chase – MacKenzie Falls. And Mother Nature decided to cooperate as the sun shone on the most iconic and spectacular waterfall in the Grampians. I could've stood there and watched it all day… actually for 365 days, really. It's the only waterfall in the Grampians that flows all year 'round.
PM
Arriving in Ballarat, we check in to the Provincial Hotel - a playfully sophisticated boutique hotel in the heart of Ballarat – to get ready for dinner. The hotel restaurant is called Lola, after Lola Montez, a dancer/actor/comic and one of the most notorious characters of the Gold Rush. 'A girl after our own hearts,' I thought, and the locally sourced menu with a modern European influence was certainly the way to our hearts! We tried gorgeously presented and creative cocktails before hitting a couple of wine bars in town. You can't go past Mitchell Harris Wines.

_____________________________________
 
Day 7. Ballarat/Melbourne
Distance: 115.1km
Travel Time: 1hr 24mins
AM
Where has the time gone? I can't believe this is the final day of Great Southern Touring route greatness. Speaking of time, the first thing we do when we get to Ballarat is step right back into 1851, with a visit to the living museum of Sovereign Hill. Ride a horse and carriage, dress up for a black and white portrait and pan for gold as you immerse yourself in local history. Then, if you've worked up a Prospector's appetite like we did, head to Craig's Royal Hotel for a delicious high tea in Ballarat's oldest and most luxurious boutique hotel. The high ceilings and heritage features will almost make you feel royal yourself.
The heritage features do not end in Craig's, as you stroll the charming local streets you will see facades dating back to the 1800s. And you can't go past The Art Gallery of Ballarat, the oldest and largest regional art gallery in Australia. Wander in for an eclectic mix of classic, modern and indigenous art. Just remember to check the website before you visit, as there is not only a permanent collection, but ever-evolving exhibitions throughout the year.
PM
From culture to creatures, it's time to jump back into our trusty hire car and head to Ballarat Wildlife Park, which is only minutes away from the city centre. The park is just the place to get up close to amazing Australian, African and Asian wildlife. There are meerkats, tigers, penguins, kangaroos, wombats and even enormous saltwater crocodiles. My highlight was seeing the keepers feed the koalas up close… TOO CUTE!
And as we raced to Lake Wendouree to capture another incredible technicolour sunset on camera, I couldn't help but feel a little sad that the sun was also going down on our great journey along the Great Southern Touring Route. As we travel along the National Highway back home to Melbourne, I hope it inspires you to come and experience some of the greatness for yourself!